Streamline Your Billing Process
Empower Your Business With Billing Hub
Experience the Benefits of Superior Statements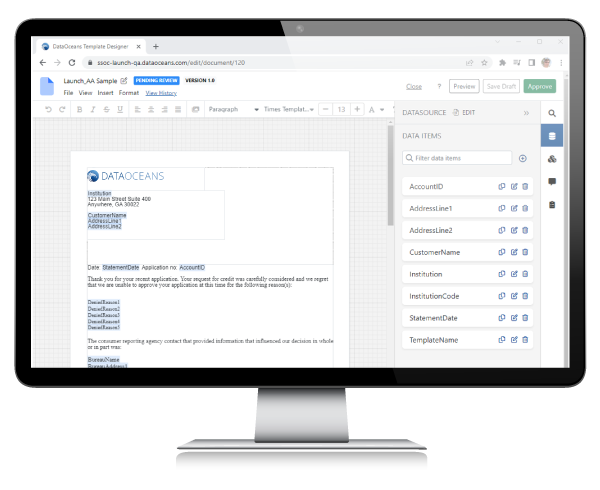 Create Dynamic Content
Enable variable content intelligently. Use our intuitive Targeted Content Manager (TCM) to build and manage data-driven targeted messaging. Optimize your customer communications in minutes with:
No help from IT or outside vendors

A centralized place to manage and store content

Rapid, scalable content strategies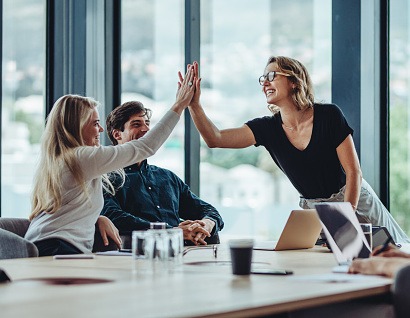 A Better Way to Print
Printed content will always be a factor in billing communications. With DataOceans, develop a more agile printing process and gain access to a reliable network of printers. Lower your printing and mailing costs while creating an integrated digital transformation. Our network allows you to seamlessly deliver communications via print with opportunities to add:
QR codes to support digital conversion

Personalized information regarding payments

Tailored offers to individual customers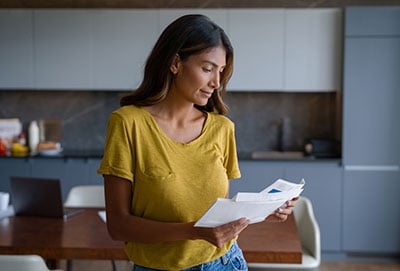 Engaging Bills, Statements, and Invoices
Secure more value from statements and billing correspondence. Engage customers by delivering effective communications throughout the revenue cycle with the ability to:
Present a concise explanation of what is due, when and how to pay

Optimize statements for printing with full control of design

Incorporate your branding for consistent messaging

Logically design bills to get customers to take action
Fast Track to Quick, Long-Term Success
Unlock the value of your customer data with a seamless integration of Billing Hub — all in 45 days or less. Our team of CCM experts works closely with you to keep everything on track and ensure success well past implementation.

"Empowered to Manage the Process"
See how Billing Hub enabled a consumer finance organization to control content and improve payment behavior. With an agile process in place, they were able to reduce billing inquiry call volume by 10% and increase digital adoption by 25%.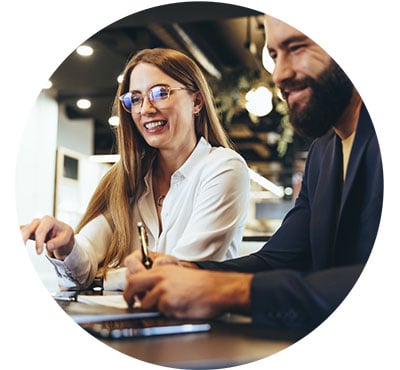 Ready to Take the Next Step?
Schedule a demo with one of our experts to learn how we can transform your billing communications.